The Balkan state of Croatia has experienced a powerful earthquake that registered a magnitude of 5.3, and this earthquake struck the eastern European country as it's citizens were observing the Coronavirus stay at home order as the rest of the world reels from the effects of the Coronavirus.
The earthquake which was initially thought to register 6.0 on the Richter scale destroyed houses and roads, and in the capital city of Zagreb, it was reported to have buried vehicles parked on the streets. The earthquake was, however, downgraded to 5.3 on the Richter scale.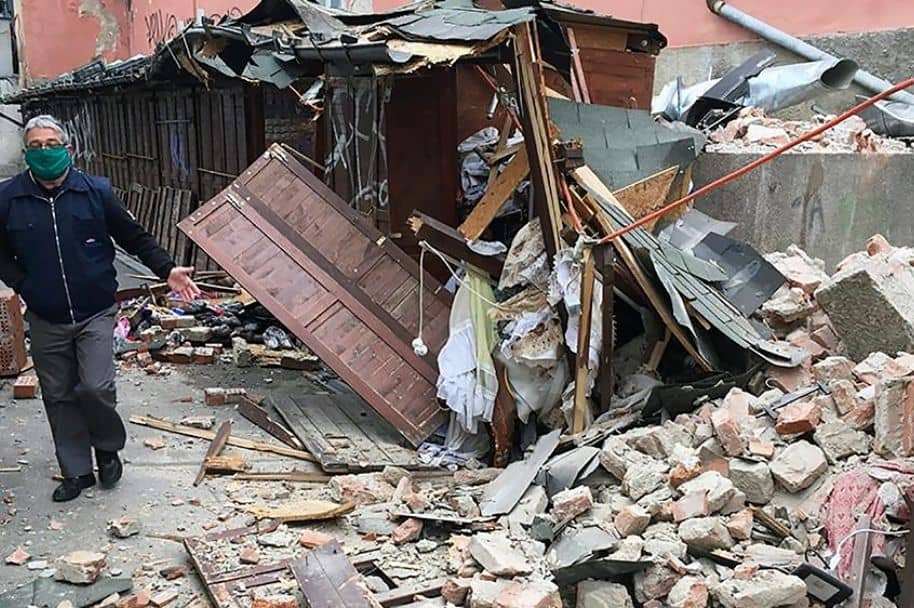 During the course of the powerful earthquake, people were seen running out from their rocking buildings into the streets, and while on the streets, they had to run helter-skelter to dodge from debris falling all over the place from cracked buildings amid the undulating pavements that didn't make an easy task of the effort.
READ ALSO: By Court Order, APC Gets New Acting Spokesman
The Croatian Army were on hand to help the confused populace to get along, at a maternity hospital struck by the earthquake, they were seen helping to evacuate mothers and their newborns to freezing weather conditions to prevent them being crushed by falling buildings.
The earthquake was reported to have had the worst impact in the North of the capital, series of Fires breakouts were reported and there were also reports of a general power outage, the streets were littered with broken glass and bottles.
According to the German Research Centre for Geosciences, the earthquake was the result of violent earth movements that took place some 10km under the Balkans, and the effect of the massive quake was felt all over the Balkans.