The much-anticipated exhibition match between Paris Saint-Germain and the Riyadh Season Team took place on Thursday night at the King Fahd Stadium in Riyadh, Saudi Arabia. The match, which featured some of the world's top football players, including Cristiano Ronaldo and Lionel Messi, showcased the Gulf region's financial power.
Ronaldo, who recently moved to Saudi Arabia in a deal worth over 400 million euros, made his first appearance for the Riyadh team in this match. Despite being punched in the face by PSG keeper Keylor Navas, Ronaldo managed to score twice in the 5-4 defeat. Messi and Kylian Mbappe also scored for PSG, while Neymar missed a penalty. The four players were substituted out of the game at the hour mark.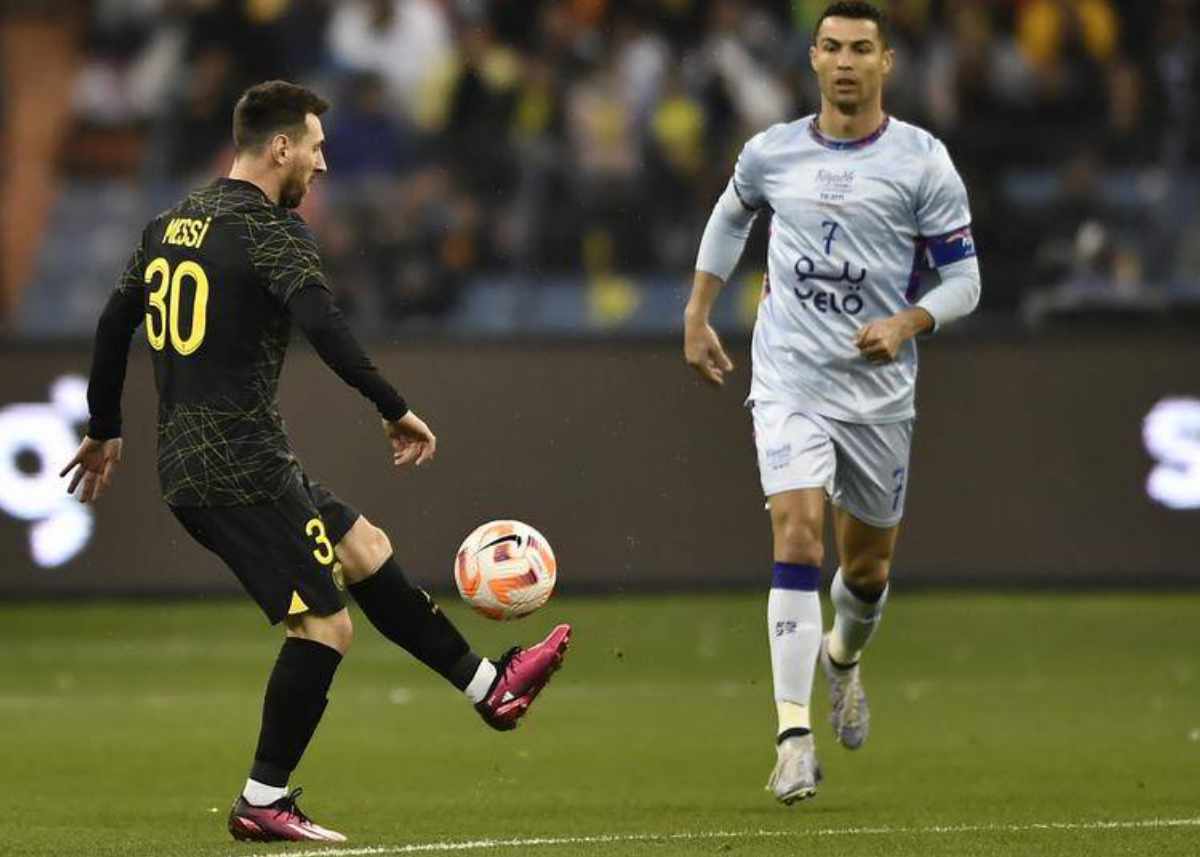 READ MORE: Messi, Ronaldo, Lewandowski Make FIFA's Final Selection.
The exhibition match also highlighted the lavish spending of neighboring Qatar, who recently hosted the first World Cup on Arab soil, won by Messi's Argentina. The match was attended by a packed crowd, including a Saudi real estate mogul who paid $2.6 million for a ticket that granted him access to the players' dressing room.
John Ugbe, the Managing Director and Chief Executive Officer of MultiChoice Nigeria, the organizer of the match, stated that due to the popularity of the show, it was practically inevitable not to pair Nigerians and South Africans in one house. He added that despite criticism that the show will distract Nigerian youths from the forthcoming general elections, he maintained that Nigerian youths knew their priorities.
During the show, there was also an announcement by the Independent National Electoral Commission educating Nigerians on collecting their permanent voter's cards.
The match was a great showcase of the talent and skill of the players and was enjoyed by fans from all over the world. The veteran Portuguese star will be paid an additional 200 million euros, the source told AFP, to be an ambassador for Saudi Arabia's expected 2030 World Cup joint hosting bid with Egypt and Greece.