While the likes of Donald Trump, the American president, will like to tell the world that everything Nigerian and everybody in Nigeria is bad, the likes of Olatoye Babatunde will continue to tell the world that there are good Nigerians.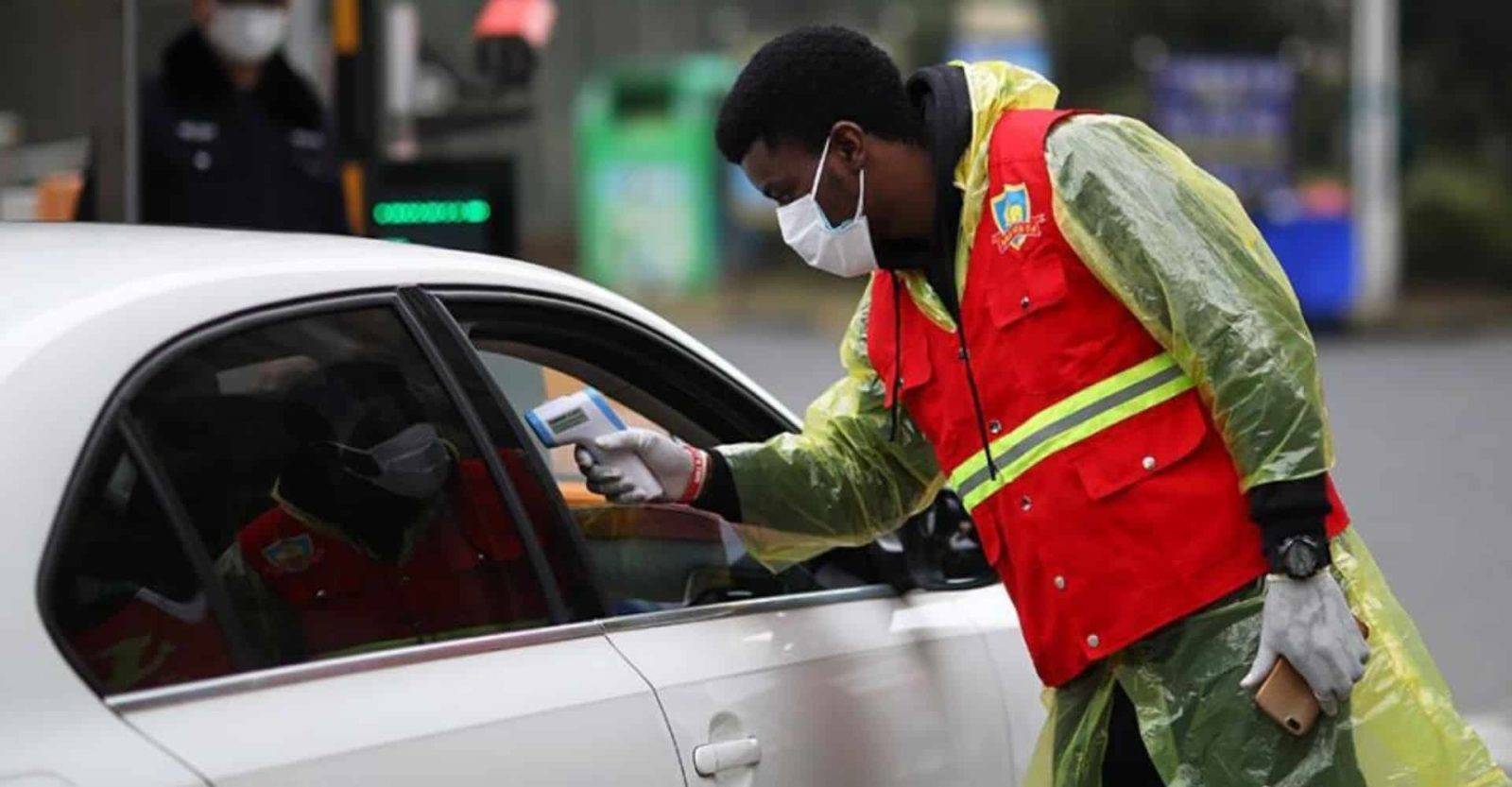 Babatunde is a Nigerian student studying in China, but while the nation of China is on lockdown with the majority of its citizens scared" shitless", avoiding anything that could expose them to the virus, Nigeria's very own Olatoye Babatunde has been in the frontline as a volunteer prevention official in the ongoing fight to combat the coronavirus currently ravaging Asia and spreading like wildfire across the world.
READ ALSO: 'Quota System' and 'Federal Character' A Curse and Not A Blessing to The North – The Emir of Kano
The coronavirus which reportedly broke out of the coastal city of Wuhan in China has; at the last count; claimed over 2,000 lives and has reportedly infected a staggering 76,775 people, and the number keeps rising as the virus has already spread to about 28 countries across the globe, making WHO to tag it "a global epidemic".
24-year-old Babatunde, decided to volunteer after seeing the difficult challenge that the Chinese medics were facing in a fight against a virus that was claiming the medical team faster than they could understand the virus, the Nigerian youth braved all the odds in a society where the majority were afraid of contracting the disease (for good reasons too), and on February 6, Nigeria's Babatunde became a member of the volunteer team and has been contributing his little part ever since.
"I was scared. Countless cases were piling up on the desks, and every single doctor was wearing protective clothes, something I'd never seen before,"
Every day, Babatunde can be seen going about his duties amidst kitted Chinese medical professionals.