Amazon has officially announced its first satellite internet dishes as it looks to compete with Elon Musk's Starlink in the race to provide internet connectivity to remote and underserved regions around the world. The e-commerce giant has been developing its own satellite internet project, codenamed Project Kuiper, since 2019 and recently revealed its first set of antennas.
The announcement comes as no surprise, given Amazon's previous plans to invest $10 billion in the project and its acquisition of satellite internet startup Kuiper Systems in 2019. The company plans to launch more than 3,200 satellites into orbit in the coming years, with the aim of providing internet connectivity to underserved communities across the globe.
READ ALSO: Elon Musk's Starlink Is launched, Bringing Nigeria Into The Global Community
The satellite internet dishes, which Amazon calls "customer terminals," are roughly the size of a pizza box and feature a flat panel design. They are designed to receive signals from the satellites and transmit data to users' homes and devices. The customer terminals are being manufactured by several companies, including Global Communication Infrastructure (GCI), which has partnered with Amazon on the project.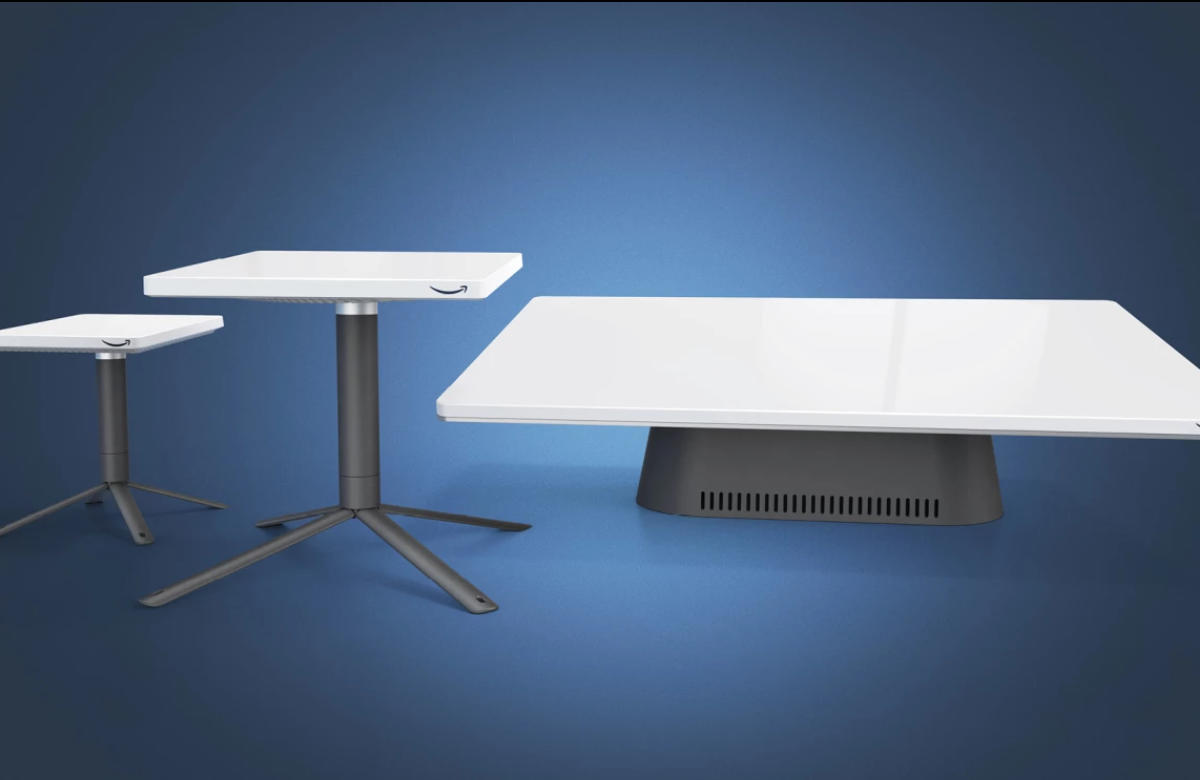 In a blog post, Amazon stated that the terminals were "easy to install and can be done without any specialized skills." The company also said that it would offer a "self-service" option for customers to install the dishes themselves or offer professional installation services through partnerships with third-party installers.
One of the key selling points of Amazon's satellite internet service is its promise of high-speed internet access in remote and rural areas that have traditionally been underserved by traditional ISPs. According to Amazon, its service will offer speeds of up to 400 Mbps, which is comparable to other satellite internet providers like Starlink.
However, there are still some concerns about the reliability and affordability of satellite internet services, particularly in areas with inclement weather or other environmental factors that may interfere with the signal. Additionally, some experts have warned that the technology may not be able to support high-bandwidth applications like streaming video or online gaming.
Despite these challenges, Amazon is forging ahead with its plans to provide satellite internet access to underserved areas. In addition to the customer terminals, the company is also working on ground infrastructure and data centers to support the service. The company plans to offer the service to customers in the United States and around the world in the coming years.
Overall, Amazon's entry into the satellite internet market is a significant development in the race to provide internet access to underserved communities around the world. With its deep pockets and vast resources, Amazon has the potential to be a major player in the industry and could pose a serious challenge to companies like Starlink. However, it remains to be seen whether the technology will live up to its promise and whether Amazon will be able to overcome the challenges inherent in providing internet access via satellite.